SINA is a real-time game model, Below images are screen shots taken "Live" from Autodesk Mayas Viewport 2.0 with Shader FX shaders.
UPDATE! Below is an update real-time 3D Model render I made with Marmoset Toolbag 2. You can view the 3D file at this location >
VIEW HERE!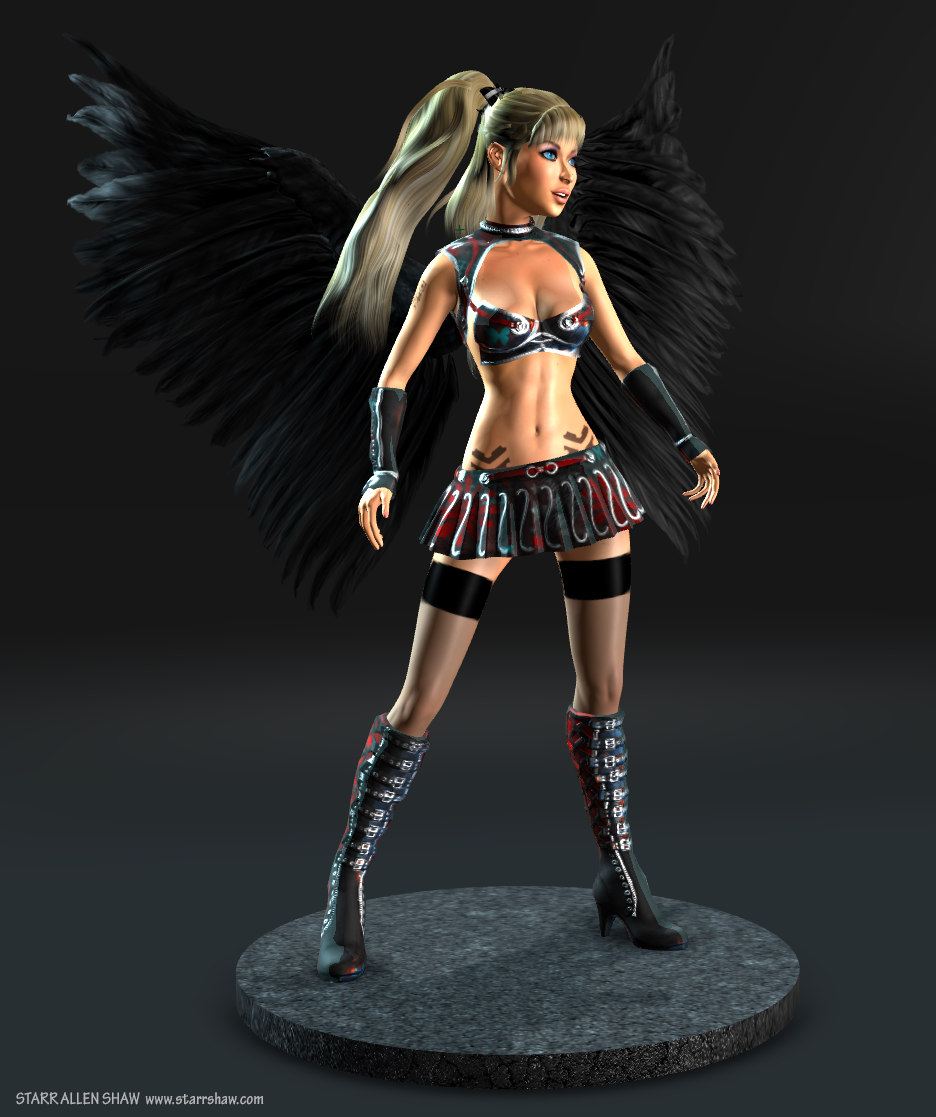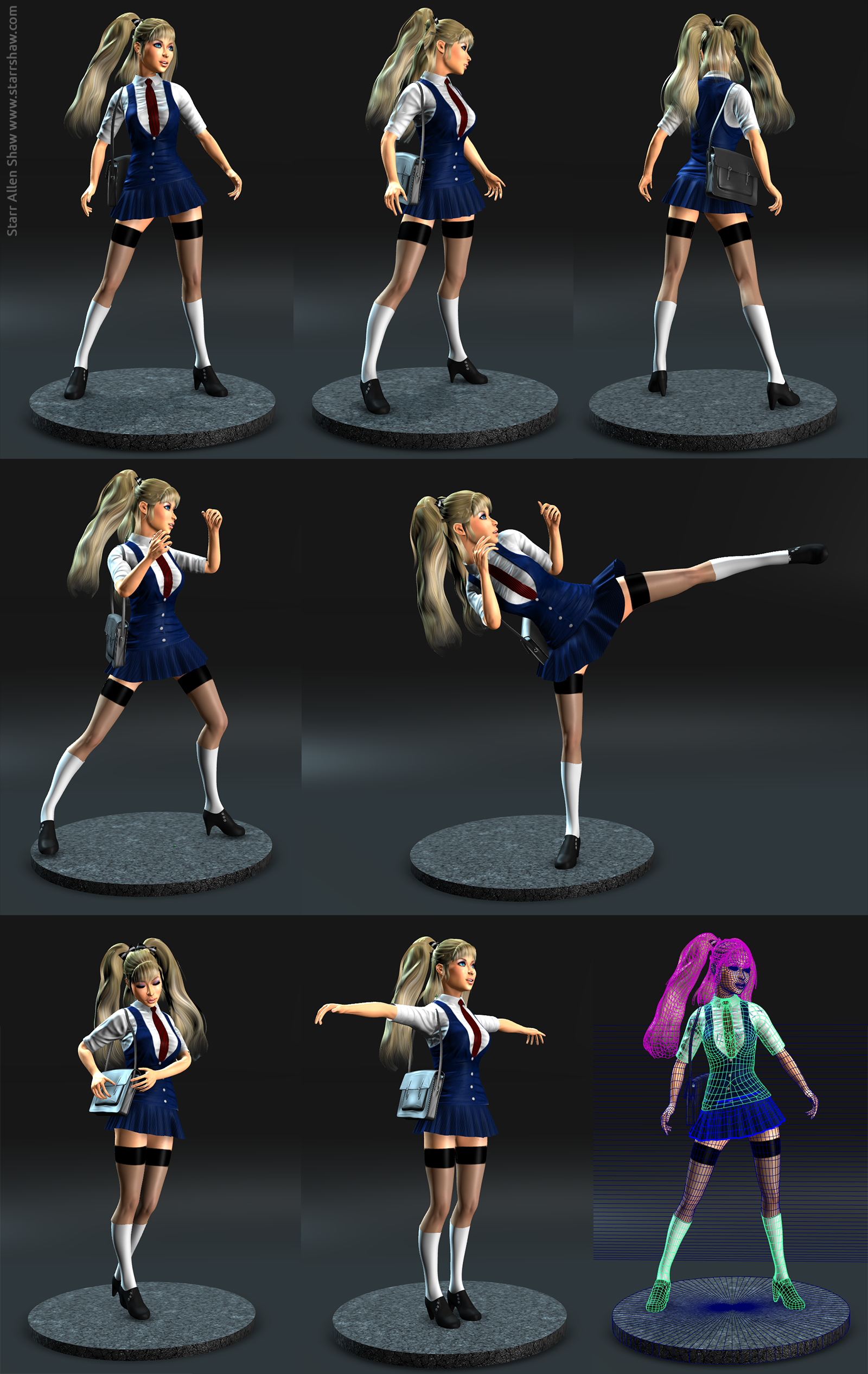 Below are my zBrush Sculptures with first version of poly paint textures. I changed Sinas designs slightly when making her real-time 3D model.